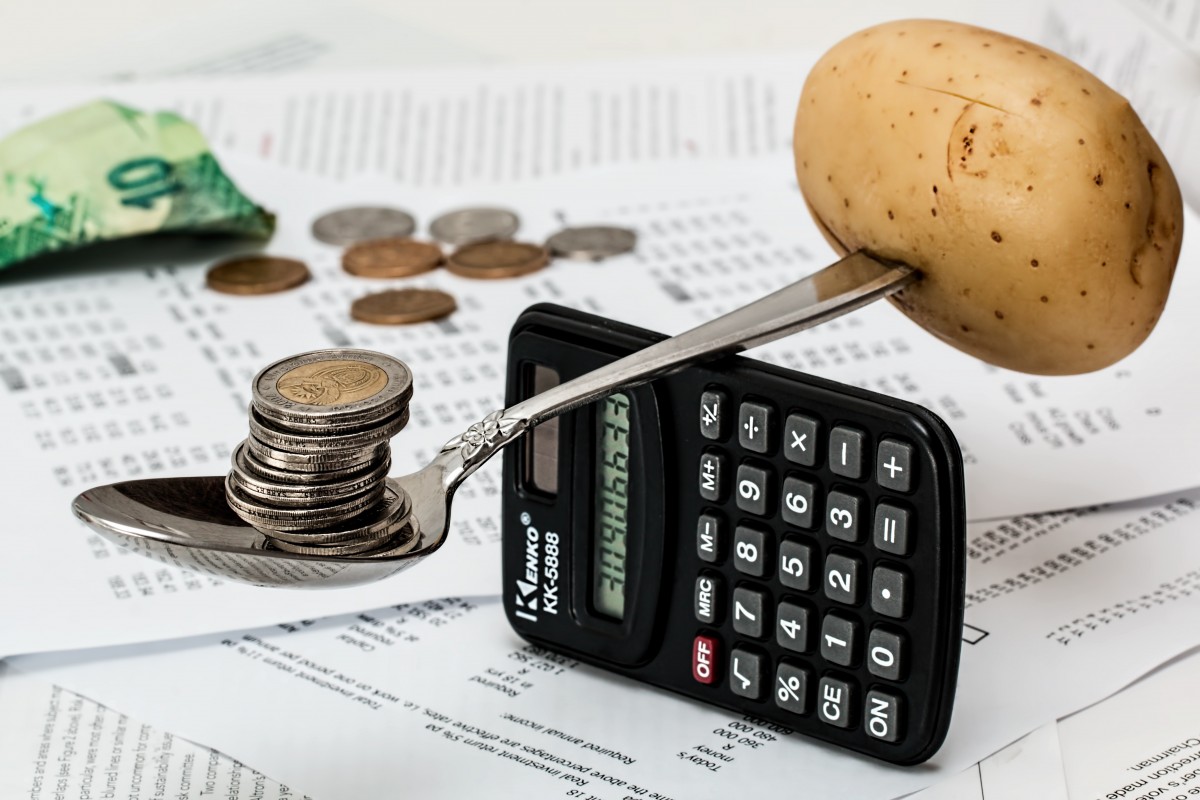 You've probably checked your grocery receipts and wondered how in the world a few bags of food could have costed you so much. Sometimes, you don't even get to finish using all of your groceries before they spoil. Even if that's not your case, we've all been there before. Shopping at a grocery isn't always a walk in the park, but there are plenty of ways to reduce the amount of money you throw away on unused and unneeded goods. 
We at The Flats at ISU want to share the following way to save money on groceries the next time you take a trip to the supermarket.
Set Up a Regular Budget
Not having a weekly or biweekly budget for groceries is a huge mistake. Limiting the amount of money you spend at the grocery store helps buyers become more aware of what's going into their shopping carts. It doesn't necessarily mean less items in your cart, it just means you'll be spending more efficiently. Budgeting is extremely doable and a fun challenge to give yourself while you shop.
Writing Down a List of Grocery Essentials
Whether you want to write it on a paper or save it on your phone, making a grocery list of essentials is always a smart idea. For one, it'll prevent you from forgetting the bananas for your daily smoothie or anything else you might need. Having a list will also prepare you to focus on what you need and not on what you see while you walk down the aisle.
If you gather all of your essentials first, you'll be able to figure out how much money you can spend on extras. It might not be much, but it can save you a few ten-dollar bills.
Plan Your Meals Before You Shop
Planning your meals before heading to the grocery store can help you build that list of essentials we talked about. You don't have to plan for every day of the week (3 to 5 days), but you'll notice a difference afterward.
Limit Your Amount of Trips to the Grocery Store
Another great way to save money on grocery shopping is by buying enough food to last you a week or two. If you visit the supermarket several times a week, you're more likely to spend on unnecessary items. Limiting the number of trips you make will help you save on gas, time, and pesky taxes!
Take a Friend to Monitor Spending
This may seem a little extreme, but it'll help you stick to your spending limit at the store. Just ask a close friend, spouse, or family member to accompany you down the aisles to help you keep track of groceries. You might even have a conversation that'll help you forget about the chocolate chip cookies you always fall for.
Shop On a Full Stomach
Many grocery shoppers don't know that shopping on an empty stomach might run their bill up. This is because we as shoppers, are more likely to add foods that we're craving into our shopping carts. If you shop on a full stomach, you'll be able to make wiser choices and control any impulse buys. You won't feel the need to buy so many snacks for later.
Use In-Store and Online Coupons/Offers
With the technological advances of today, you can find coupons almost anywhere online. There are also plenty of grocery stores with in-store coupons and offers you can find at entrances and store aisles. If you do your research right, you'll be able to save a few dollars every time you go to the grocery store. Even if you can't find coupons for your grocery store, you can check to find out when their next big sale is going to be.
Groupon has great coupon codes for popular grocery stores.
Buy Whole Products
There's a noticeable difference between prepackaged food and whole products. Instead of buying shredded cheese, cut fruit, and seasoned meats, buy the whole product and prepare it a home. Grocery stores usually add on labor prices that will have you paying more for four slices of apples than a whole bag of apples. This also works the same for any other all-natural foods you may run into.
Learn to Cook and Bake
Some of the more expensive items on our grocery lists are precooked foods and snacks. The best way to work around this problem is by learning how to cook and bake the goods ourselves. All you have to do is buy the ingredients and look up a recipe for your favorite foods. You'd be surprised at how easy some dishes can be to prepare and the amount of money you can potentially save over time. Besides, cooking at home can lead to finding better and healthier alternatives that can promote a healthier diet.
Buy Store Brand Foods
Stop overlooking the off brands on the shelves. Besides being more affordable, some store brand products actually taste better than name brands. This is mostly due to the fact that some of these products are made by strong competitors or the company themselves, just with different names and branding. Some off-brand foods even offer more for less.
Stop Buying Snacks from the Cashier Lanes
Grabbing one of those tasty snacks at the cashier lane can be tempting but costly. Grocery stores usually put overpriced individual items near checkout to raise their gross margins. You're better off buying a family pack of snacks from the back of the store. Think about it, most candy bars near the cashier cost anywhere from 50 cents to a dollar each. A family pack of snacks has a way better deal for customers that'll last longer.
The Walmart App
Walmart has a great cashback program that allows you to get cashback on some items. All you have to do is download the Walmart app, create an account, and scan your receipt with your phone every time you purchase something. The app does price checks on nearby stores and reimburses you for the money you could have saved at the competitor's store. It may not be much, but the money does add up and can be useful for future grocery visits.
Shop Online and Pickup Later
Check online and find out if your favorite grocery store allows customers to shop online and pick up later. Usually, bigger supermarket chains allow you to do this and include some amazing price slashes. Shopping online and picking your groceries later can also get rid of in-store temptations that drive your grocery bill up.
Buy Non-Consumables at a Discount Store or in Bulk
If you're looking to save some big money on grocery shopping, buy your non-consumables somewhere else. There are plenty of discount stores and online retailers that can help you save money on toilet paper, soap, detergent, and other non-consumables.
Buying in bulk can also save you some extra cash. Buying for weeks or months ahead can be expensive, but it'll lower the amount you spend on your upcoming grocery trips until you run out again.
Use Up Everything You Buy
Before going to buy any more groceries, make sure you use up all of the stuff you had in your fridge. This will prevent letting anything go to waste and postpone your next trip to the grocery store. Trust us, this makes a big difference, especially when you're waiting for your next paycheck to come in.
Final Thoughts
Saving money at the grocery store is a lot simpler when you take the time to plan things out. Whether you're a college student or a working professional, put our tips to the test and you'll be sure to start saving on your next trip to the grocery store. Just make sure you share with your friends and anyone else who may need it!
Be sure to check out our other great blogs here!